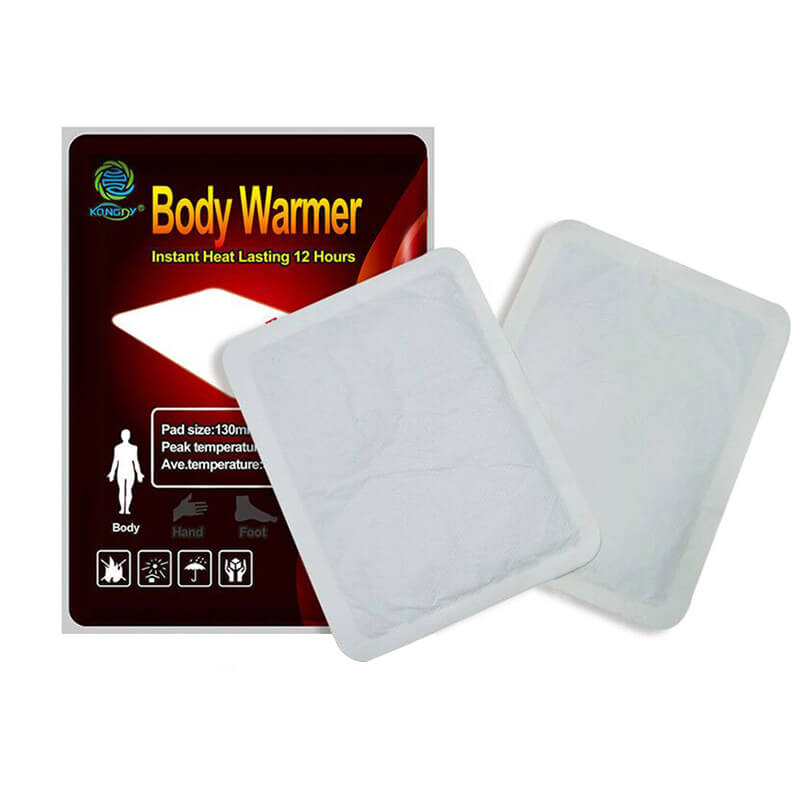 Body Warmer
Category: Heat Patch
Size: 10*13cm or Custom
Function: Warming body ,joints,shoulder,back,neck.waist
Description: Peel off the backing paper behind the warm stickers; After use, gently removed from the clothes.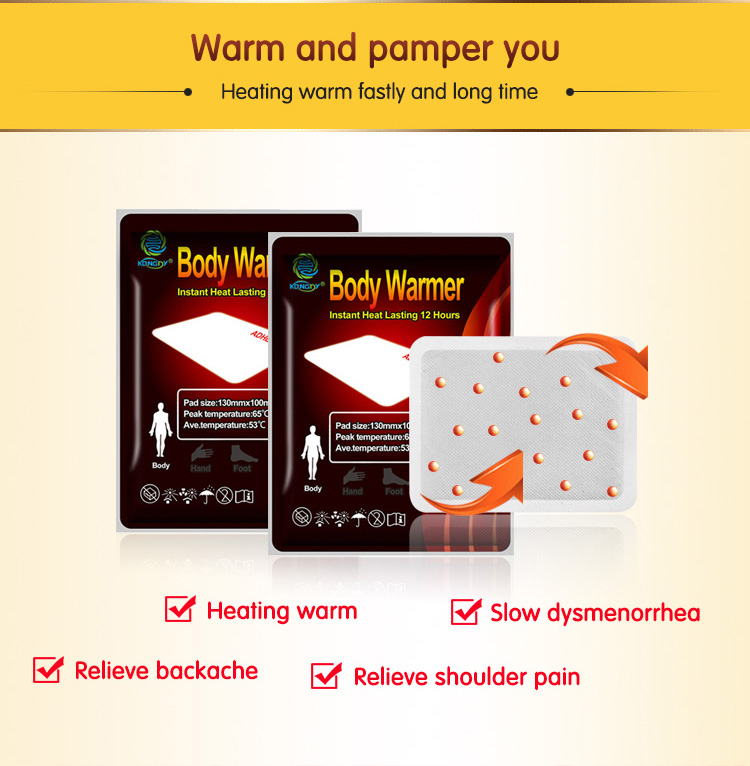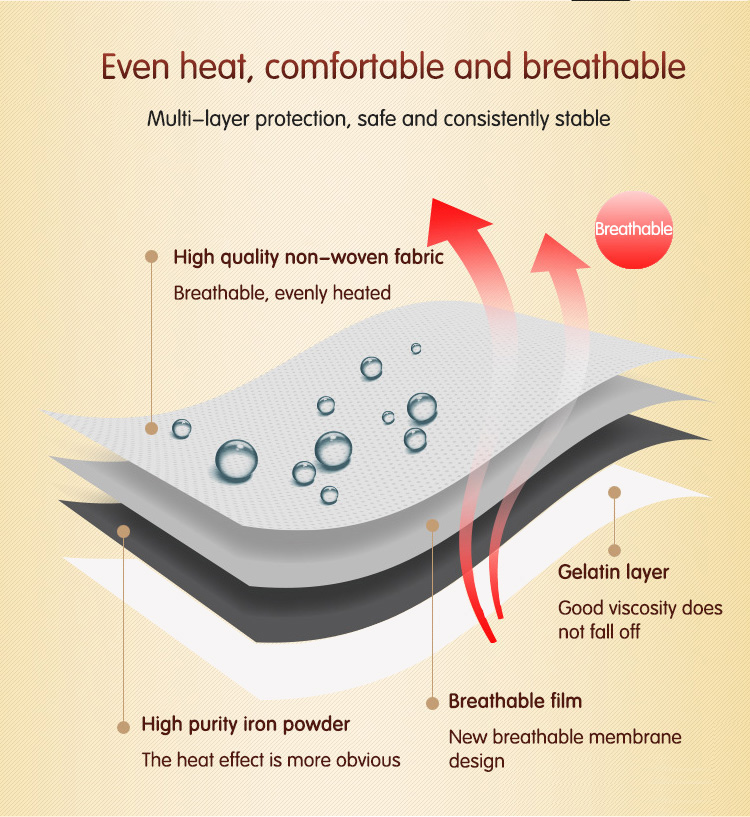 Product Name:Body warm patch
Patch Size:10x13cm or custom

OEM Service:
We are able to customize all kinds of patches according to customers' formulation, existing brand name. We also offer the capabilities of formulating custom proprietary formulas for many different uses. Meanwhile, we are able to print your logo and your company information on the patches, packaging bag and box.